A little bit Our Services
Driveway Cleaning in Woy Woy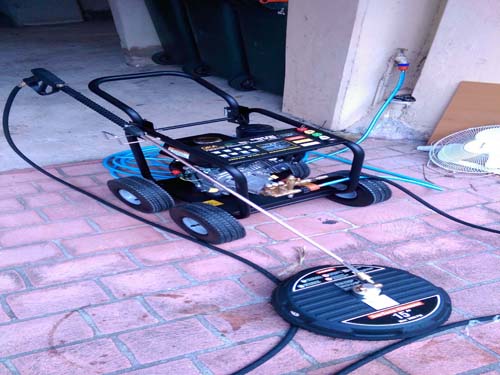 The most used and often neglected and overlooked area of your house is your driveway. And we most often forget or postpone cleaning our driveway regularly. Therefore, with changing seasons, weather conditions, grime, dust and dirt accumulation coupled with vehicle oil spills and stains, your driveway can just about spoil the appearance of your house exteriors. So even if we set out with all the chemicals or cleaning detergents, we would not be able to effectively get the job done. This work requires the touch of a professional and that is where we, Chatswood Home and Garden Care who operate in the Woy Woy area come in handy to undertake a swift, effective professional driveway cleaning service for you.
The Chatswood Home and Garden professionalism is visible when you have engaged our services to undertake driveway cleaning services for you. Right from the onset, the techniques and methods employed by our experienced cleaners, our in-house pressure clean pathway strategy, the time taken, and of course our charges and the resultant transformation of the driveway is definitely worth your effort of having decided to sign up with us. We cater to the Woy Woy suburbs.
The advantages and benefits of hiring our services for driveway cleaning are aplenty:
It is definitely cost-effective. It is cheaper to engage our services than you buying the equipment and cleaning substances to undertake the cleaning job on your own.
We employ updated tools and equipments to remove and clean the mould and moss buildup on the concrete or tiled driveway.
Our skilled cleaner whose expertise speaks volumes with their on-the-job handling is definitely a major draw.
We use cleaning water hose systems, that can get your driveway cleaned in very less time and it comes with its own advantage, water consumption for the cleaning is very less thus helping conserve water. The high pressure technique swiftly cleans your driveway.
We use non-chemical cleaners and detergents and this is definitely environment friendly and in turn will not affect your lawn or garden area.
With these minor home improvement techniques, as maintaining and cleaning your driveway/pathway not only does your home exterior look good but the value of your home also increases.
When you are time bound, having a hectic schedule, it makes sense to engage the services of a professional to undertake the driveway cleaning for you.
Yes, when you chose us, you have definitely made the right choice and all our services just point in the right direction. So if you reside in the whereabouts of the Woy Woy areas, give us a call and rest assured you have made the best decision by coming to us.